Added to Your Cart
Sorry, there seems to have been an error. Please try again.
Subtotal: ( items in your cart)
Description

Treat yourself or a loved one this holiday season with Baxter of California's Cobalt Winter Clay Set, a three-piece kit combining the brand's best-selling hair styling and grooming essentials for men.

The Set Contains:

Clay Pomade (2 fl. oz)
An award-winning styling clay that offers a strong and pliable long-lasting hold whilst defining and molding for a more natural, lived-in look. Infused with natural ingredients including clay and beeswax, the texturizing, paraben-free formula is suitable for all hair types and styles.

Clay Effect Style Spray (4 fl. oz)
A revolutionary, multifunctional spray that leaves hair with a strong hold and texture-rich finish. Infused with Castor and Jojoba Oil that deliver a potent dose of vitamins and nutrients to thinning hair, and antioxidant-enriched Green Tea Extract, the spray lends humidity resistance for frizz and heat-styling protection whilst adding thickness to achieve a dry, gritty and worked-through look. Suitable for all hair types, the lightweight 'clay-in-a-spray' formula offers a mattified and texturized finish.

Pocket Comb
The ideal men's grooming tool to help shape, tame and untangle hair. Handcrafted from high quality cellulose acetate sheets, the Swiss-made comb features smoothly tapered teeth and rounded tips for comfort and care of the beard and skin.

Product Details

Pomade: Put a fingernail-sized amount into the palm of your hand and rub together to warm and emulsify the pomade. Apply evenly through damp or dry hair with fingertips. Apply product to wet hair for a wet-look finish, or to dry hair for a natural look with less definition.

Spray: Spritz on slightly damp or dry hair; build as you go for desired style. Can also be sprayed directly into hands, rubbed together and applied throughout hair from back to front. Spray 3-8 times depending on hair type (3 x for fine hair; 8 x for thick hair).

Pomade: Petrolatum, Cera Alba / Beeswax, Bentonite, Ethylhexyl Stearate, Aqua / Water, Kaolin, Hydrogenated Castor Oil, Peg-7 Glyceryl Cocoate, Ricinus Communis Oil / Castor Seed Oil, Vp/Va Copolymer, Ceteareth-25, Glycerin, Pvp, Peg-16 Macadamia, Glycerides, Silica, Phenoxyethanol, Propylene Glycol, Butylene Glycol, Foeniculum Vulgare Oil / Fennel Oil, Caprylyl Glycol, Salvia Officinalis / Sage Oil, Ethylhexylglycerin, Hexylene Glycol, Parfum / Fragrance, Limonene, Citral, Sorbic Acid, Tocopherol, Oleth-20, Citronellol, Geraniol, Linalool.

Spray: Aqua / Water Glycerin Alcohol Denat. Pvp Peg-8 Phenoxyethanol Peg-40 Hydrogenated Castor Oil Caprylyl Glycol Glyceryl Polyacrylate Peg/Ppg-17/18 Dimethicone Ethylhexyl Methoxycinnamate Caprylic/Capric Triglyceride Propylene Glycol Benzophenone-4 Parfum / Fragrance Simmondsia Chinensis Seed Oil / Jojoba Seed Oil Linalool Sorbitol Camellia Sinensis Leaf Extract Limonene Bambusa Vulgaris Extract Citric Acid Sodium Hydroxide Ascorbic Acid Bht Triethanolamine.

Pomade: 2 fl. oz / 4 fl. oz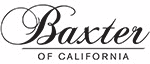 Baxter of California Cobalt Winter Clay Set
In stock
-
Usually dispatched within 24 hours
20% off with code SUMMER
Enjoy 20% off summer essentials with when you use code SUMMER at cart. Limited time only. Click SHOP NOW to see all included products.
SHOP NOW
20% off with code SUMMER
Enjoy 20% off summer essentials with when you use code SUMMER at cart. Limited time only. Click SHOP NOW to see all included products.
SHOP NOW
Description

Treat yourself or a loved one this holiday season with Baxter of California's Cobalt Winter Clay Set, a three-piece kit combining the brand's best-selling hair styling and grooming essentials for men.

The Set Contains:

Clay Pomade (2 fl. oz)
An award-winning styling clay that offers a strong and pliable long-lasting hold whilst defining and molding for a more natural, lived-in look. Infused with natural ingredients including clay and beeswax, the texturizing, paraben-free formula is suitable for all hair types and styles.

Clay Effect Style Spray (4 fl. oz)
A revolutionary, multifunctional spray that leaves hair with a strong hold and texture-rich finish. Infused with Castor and Jojoba Oil that deliver a potent dose of vitamins and nutrients to thinning hair, and antioxidant-enriched Green Tea Extract, the spray lends humidity resistance for frizz and heat-styling protection whilst adding thickness to achieve a dry, gritty and worked-through look. Suitable for all hair types, the lightweight 'clay-in-a-spray' formula offers a mattified and texturized finish.

Pocket Comb
The ideal men's grooming tool to help shape, tame and untangle hair. Handcrafted from high quality cellulose acetate sheets, the Swiss-made comb features smoothly tapered teeth and rounded tips for comfort and care of the beard and skin.

Product Details

Pomade: Put a fingernail-sized amount into the palm of your hand and rub together to warm and emulsify the pomade. Apply evenly through damp or dry hair with fingertips. Apply product to wet hair for a wet-look finish, or to dry hair for a natural look with less definition.

Spray: Spritz on slightly damp or dry hair; build as you go for desired style. Can also be sprayed directly into hands, rubbed together and applied throughout hair from back to front. Spray 3-8 times depending on hair type (3 x for fine hair; 8 x for thick hair).

Pomade: Petrolatum, Cera Alba / Beeswax, Bentonite, Ethylhexyl Stearate, Aqua / Water, Kaolin, Hydrogenated Castor Oil, Peg-7 Glyceryl Cocoate, Ricinus Communis Oil / Castor Seed Oil, Vp/Va Copolymer, Ceteareth-25, Glycerin, Pvp, Peg-16 Macadamia, Glycerides, Silica, Phenoxyethanol, Propylene Glycol, Butylene Glycol, Foeniculum Vulgare Oil / Fennel Oil, Caprylyl Glycol, Salvia Officinalis / Sage Oil, Ethylhexylglycerin, Hexylene Glycol, Parfum / Fragrance, Limonene, Citral, Sorbic Acid, Tocopherol, Oleth-20, Citronellol, Geraniol, Linalool.

Spray: Aqua / Water Glycerin Alcohol Denat. Pvp Peg-8 Phenoxyethanol Peg-40 Hydrogenated Castor Oil Caprylyl Glycol Glyceryl Polyacrylate Peg/Ppg-17/18 Dimethicone Ethylhexyl Methoxycinnamate Caprylic/Capric Triglyceride Propylene Glycol Benzophenone-4 Parfum / Fragrance Simmondsia Chinensis Seed Oil / Jojoba Seed Oil Linalool Sorbitol Camellia Sinensis Leaf Extract Limonene Bambusa Vulgaris Extract Citric Acid Sodium Hydroxide Ascorbic Acid Bht Triethanolamine.

Pomade: 2 fl. oz / 4 fl. oz
Customer Reviews
This product has no reviews. Be the first to write a review and you could
WIN A $100 VOUCHER