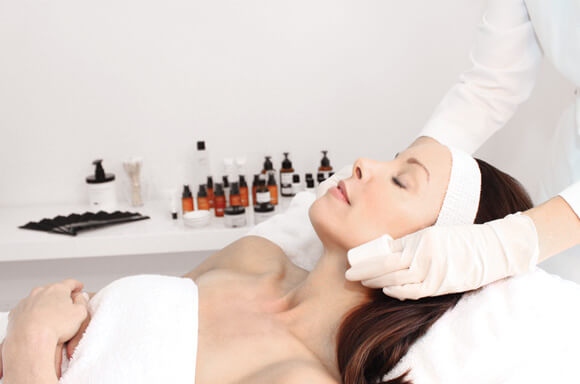 ABOUT THE BRAND
Advanced skincare solutions for all skin concerns
Founded by an aesthetician and developed by the dermatology community, PCA SKIN® is a results-driven skincare company with advanced formulas for challenging skin concerns.
PCA SKIN is a leading innovator in the development of highly effective professional treatments and daily care products. Their vision is to improve people's lives by providing results-oriented skin care solutions for the health of your unique skin.
PCA SKIN pairs leading professional treatments with advanced daily care to provide effective solutions to all skin concerns: aging, acne, discoloration, sensitive skin, and preventative care.
PCA Skin
PCA SKIN was founded in 1990 by an aesthetician and developed by a dermatologist to create this innovative brand with effective professional treatments and daily care products. For those of you dedicated to taking good care of your skin, turn to PCA for formulas created by experts, their cutting edge technological advances provide high performing solutions for your skincare needs. PCA SKIN was one of the first companies to offer scientifically advanced treatments for a general audience and continue to provide results-oriented skin care solutions that are backed by science for the health of your unique skin

Get a Healthy Complexion
PCA Skin provides a full skincare range, for quick, easy and visible results. One of the most commonly reported skin issues are breakouts and blemishes, stick to a clear skin regimen for the most effective, long lasting results. Whether you are searching for professional-grade products or beauty formulas for everyday use, the complete collection of PCA SKIN range gives you access to skin-friendly solutions that put your skin's healthy radiance back in action.
PCA Creamy Cleanser removes dirt and makeup easily without stripping the skin of its essential moisture. With amino acids and a nourishing bled of Rose Hip Seed Oil and Aloe use for radiant and younger looking skin. Follow up with the PCA Skin Nutrient Toner for skin that feels fresher and alive delivering enzymes, vitamins, and amino acids in to the dermis of the skin. Pores are minimised and superficial dead skin cells are gently removed to reveal fresh growth and your skin will be rejuvenated with this rich formula that has been enhanced with essential nutrients for the skin. For the final step of your daily routine try the PCA SKIN collagen hydrator. This rich moisturizer contains a blend of humectants and Shea Butter for maximum hydration, great for dry skin.
Anti-Aging
The PCA Skin collection targets individual skin issues and one of the brands focuses are their anti-aging products. Their formulas combine vitamins, peptides, antioxidants and other essential ingredients to hydrate and reduce signs of aging to help you achieve revitalized and younger looking skin.
Try the PCA SKIN total strength serum to fight the signs of aging in one product. This formula contains a next generation peptide blend with an epidermal growth factor and blends it with a whole host of beneficial extracts to minimize the appearance of pores, fine lines and wrinkles for firmer, tighter and stronger skin.
For a lot of people the eyes are a problem place when it comes to aging skin, fight those dark circles, crow's feet, lines and wrinkles around the eyes with PCA SKIN ideal complex restorative eye cream. This hypoallergenic anti-aging eye treatment strengthens firms and lifts the skin around the entire eye area. The addition of optical diffusers leads to immediate brightening effects for a glowing and radiant appearance and younger looking skin.