HOW TO USE
Using a ReFa device couldn't be easier. Relax and enjoy the deep kneading sensation as your skin is toned and revitalized. A gentle microcurrent, thanks to the built-in solar panel, will tone and tighten your skin while the platinum 360 multi-angular rollers replicate the complex professional kneading manipulation. The action is gentle, with the roller spacing especially engineered and tested to avoid hurting your skin. ReFa can also be used in the bath or shower as it is waterproof and is great for all parts of the body.
Firstly, grip the thickest part of the handle without covering the solar panel and roll in both directions along your skin.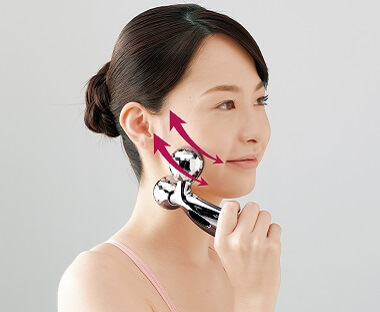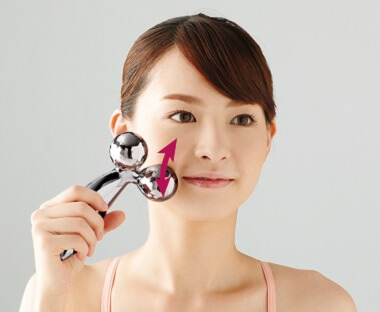 Face Care
Roll gently up and down between your mouth and the side of your nose.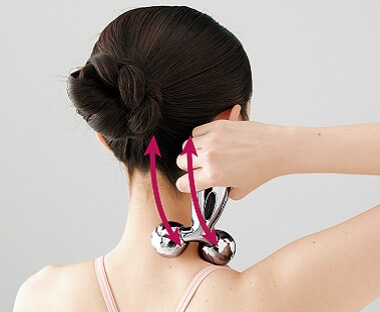 Neck Care
Roll up and down between your head and the base of your shoulders.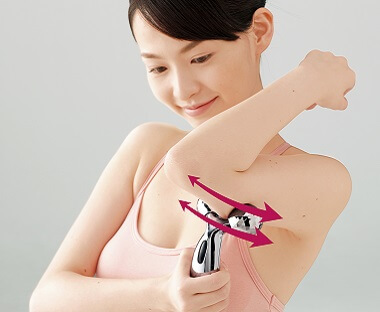 Upper Arm Care
Roll from your elbow toward your armpit.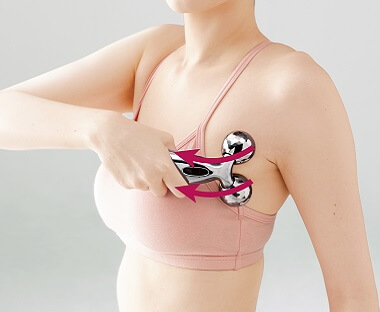 Bust Care
Pressing down below your armpit, roll towards the center of your chest.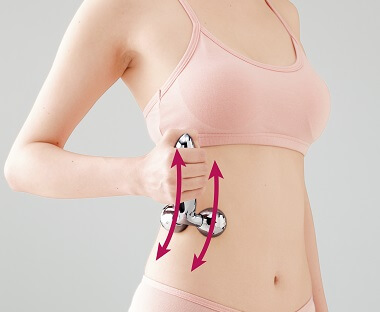 Waist Care
Roll up and down along the side of your body.