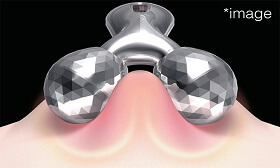 ESTHETIC METHOD
Replicate complex and high level, professional "kneading" manipulations. Grip and glide action helps rejuvenate your skin's radiance and suppleness.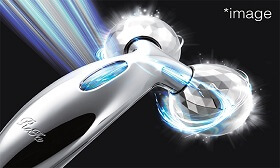 Microcurrent
Very mild micro current is generated by drawing in light with a solar panel fixed in the handle.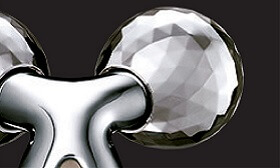 PLATINUM COATING
The surface of the rollers are coated in a brilliantly bright platinum, making it compatible for even delicate skin.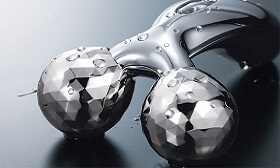 WATERPROOF CONSTRUCTION
Conforms with JIS Standards. This product can be used in the bathtub.