Dermablend Body Coverage
Dermablend Concealers
Dermablend Face Coverage
Dermablend Foundations
We believe you're beautiful either way: with or without makeup. And if you do choose makeup, make it powerful.
- Dermablend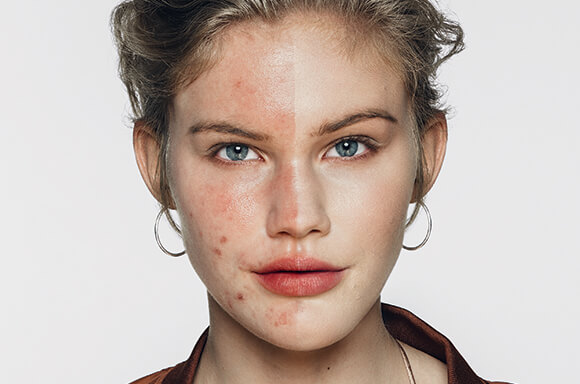 About Dermablend
In 1981, american dermatologist Dr. Craig Roberts had a breakthrough. Frustrated with the limitation of skincare to fully treat his patients, he turned to makeup to solve what skincare could not. He developed a partnership with his makeup artist wife Flori Roberts, and Dermablend was developed at the intersection of dermatology and makeup artistry.

Our uncompromised commitment to safety is why we are trusted by dermatologists across the US. Our formulas are: fragrance‐free, non‐comedogenic, sensitive skin‐tested & allergy‐tested. Our unmatched formulas and high‐performance pigments make us a cult‐favorite among makeup professionals.
Dermablend
Dermablend has been the #1 brand in camouflage makeup for over 30 years, recognized as an expert because of the exceptional performance that the brand delivers in terms of coverage, wearability and skincare benefits. Dermablend offers high performance wear and coverage, and they have been given recognition by the medical community and professional makeup artists worldwide. All Dermablend products are non-comedogenic, fragrance free, smudge-resistant and provide up to 12 hours of wear.
We all have skin imperfections that we want to conceal. Whether you're embarrassed by age spots on your face as a result of excess sun exposure, or a scar on your leg, you want to minimize these flaws and maximize the natural beauty of your skin. Dermablend makes that goal achievable with concealers, foundations, and powders which can help you minimize those flaws. Cover creams in a variety of shades can further even your skin tone and enhance its natural radiance. You can even find products that target areas of redness, a common concern with many complexions.
Dermablend products are available in a wide range of colors to suit every imaginable skin tone and can even be blended together to create a custom shade. While many high coverage foundations and concealers are difficult to work with and leave a heavy look. These water-resistant formula wear well all day to provide hours and hours of high performance coverage.